We have been providing high-quality metal fabrication for over 27 years in Elkhart County, Indiana.
KNOWN FOR OUR PRECISION CRAFTING
With knowledgeable engineering support to design and build parts, we can assure your project is done right. Known for precision crafting and trustworthy business partnerships, we work closely with our customers to enable them to bring their precision parts to market.  We work with a wide variety of metal, including all grades of steel, high strength steel, stainless steel, galvanized, galvannealed, mirrored, brushed, aluminum, and more. Along with the various metals, we also have full-service capabilities to fabricate, including laser cutting and punching machinery, precision metal bending press brakes, full welding capabilities and powder-coating. With over 27 years of providing high-quality metal fabrication in Elkhart County, Indiana, we are an experienced and reliable business partner for your next project! 
We use the latest technology to produce quality parts efficiently.  Our machinery uses a laser beam and high pressure nitrogen to produce incredibly high quality parts that eliminate the need for a secondary deburring process.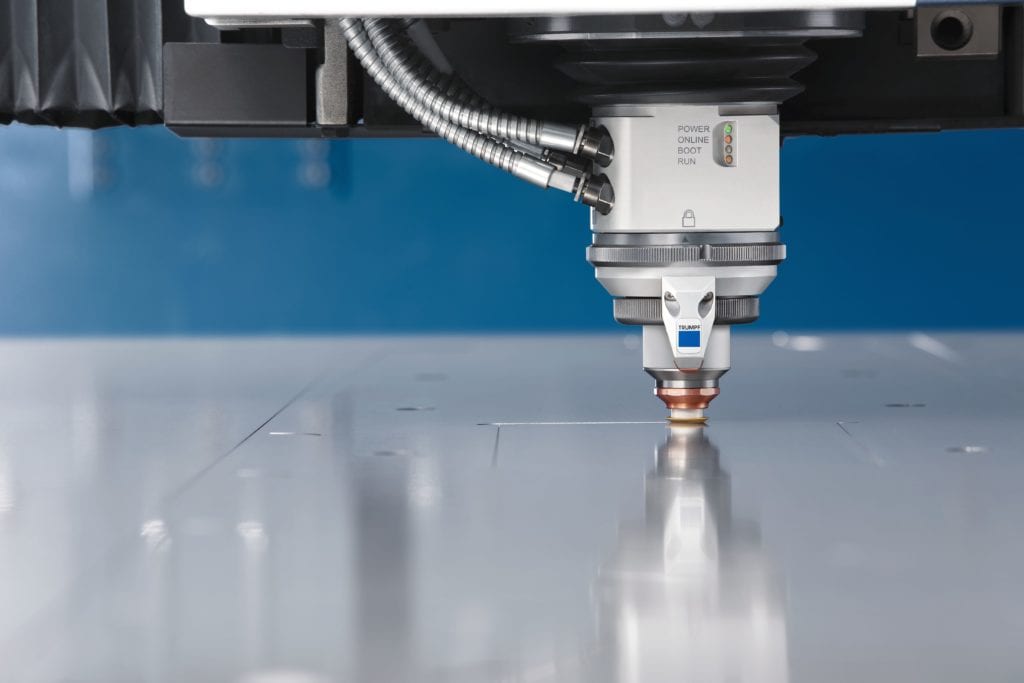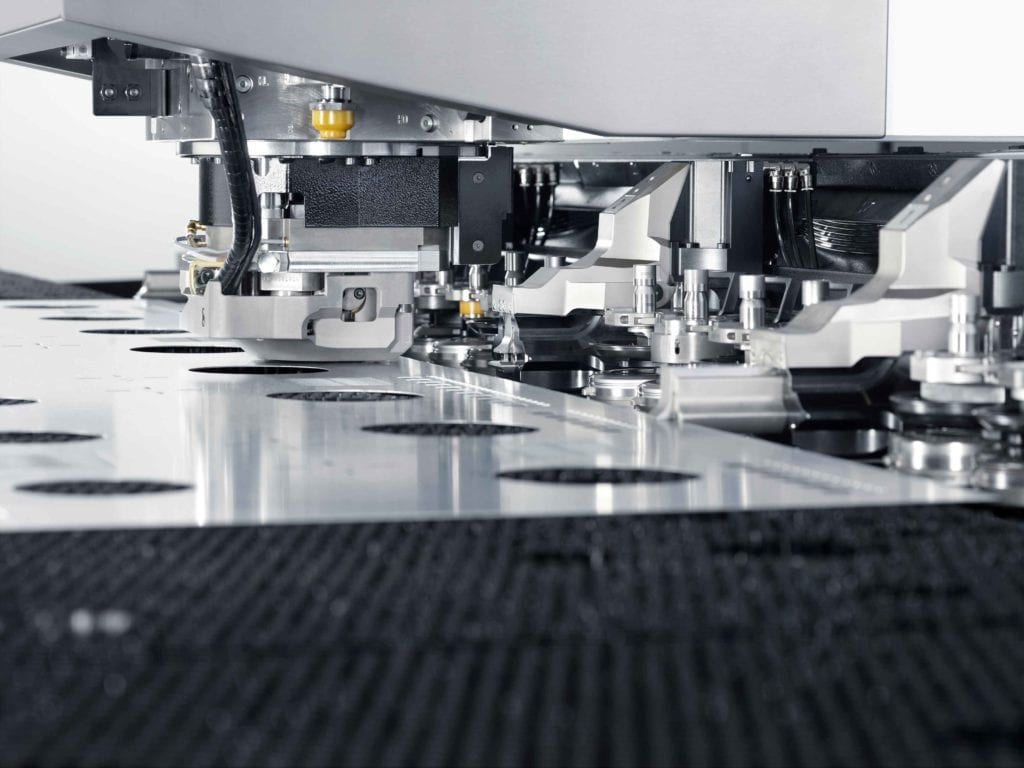 Our CNC (Computer Numerically Controlled) Punching machinery is programmed to punch shapes into sheets of steel. By using a combination of single hits and overlapping geometries, complex sheet metal component shapes are produced. CNC Punching machines do not need cutting gases that are required in laser cutting processes. Depending on your application, CNC Punching may be more economical.
Bending is a common sheet metal operation. Sheets with bends are stiffer and stronger than their flat counterparts.  Our highly skilled team is knowledgeable about mechanical properties of metal, sheet thicknesses, size of bend radii, grain direction of steel, tooling, and die design.  We welcome the opportunity to quote on your parts regardless of their complexity.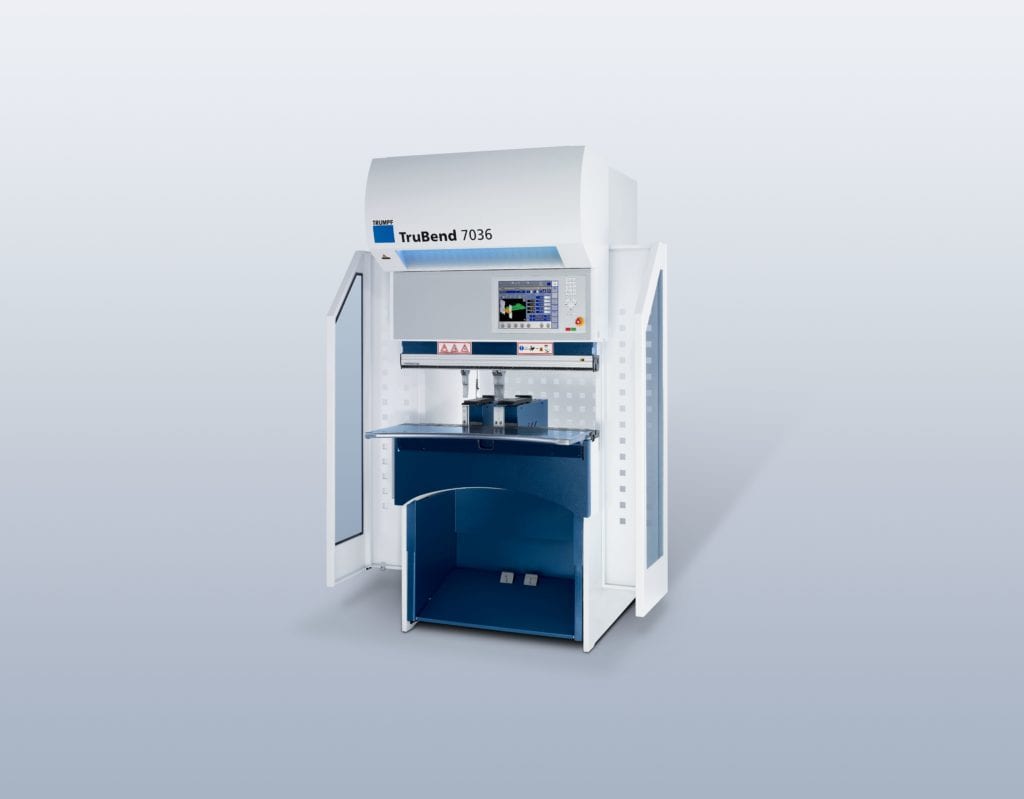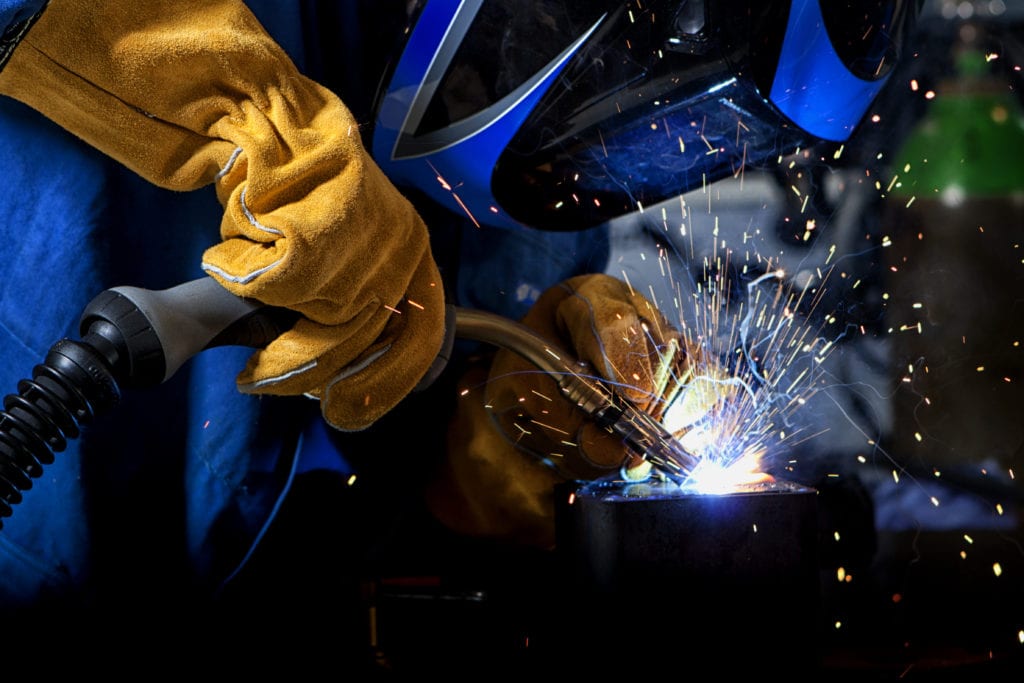 We have full-service welding capabilities.  Our team has many years of experience to perform Robotic, TIG (Tungsten Inert Gas), MIG (Metal Inert Gas), and Stick welding.  We join component parts together to form intricate and complex finished assemblies.